Custom Corporate and Non-Profit Apparel
At Hincapie, we priororitze putting others first. That's why we do more than just provide you with quality cycling apparel — we work to be a company that you feel good about doing business with.
Connect With an Expert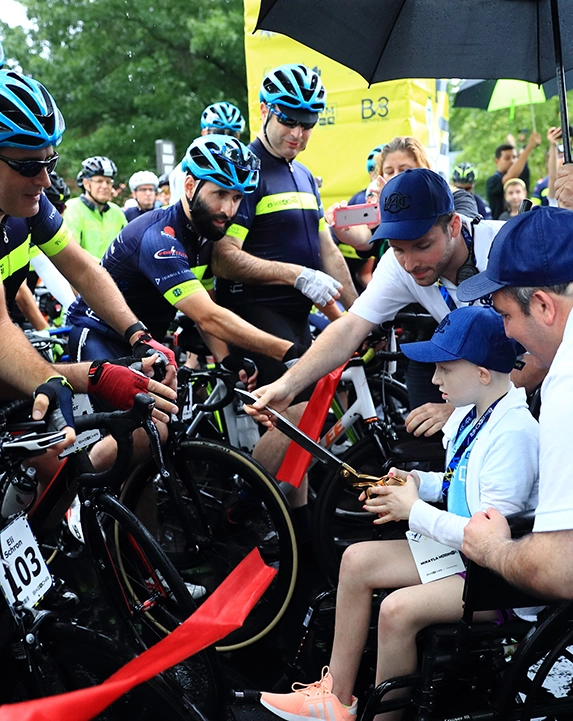 Service Is In Our Blood
Since George epitomized the domestique spirit during his professional cycling career, the Hincapie name has been equated with putting others first. Today, our family's passion for helping others is reflected in our work with the Juvenile Diabetes Research Foundation, Meals on Wheels, Operation Get Out, and many other charities. So what does this mean for you? It means you'll partner with a company that firmly believes in giving back to its community through charitable organizations and causes.
When you team up with Hincapie to create custom apparel for your business or non-profit, you get to choose from a wide selection of high-end products — everything from custom triathlon skinsuits to sleeveless jerseys — that have been tested by professional riders and proven to perform in any weather condition or race setting.
Explore the Catalog
Customizable Collections
Choose the line that's best suited for your riding style and climate.