Gran Fondo
/
Bangor, Maine
Bangor
We're taking the Ultimate Cycling Experience WAY up north! Escape the summer heat and join George Hincapie for an unforgettable ride in Bangor, ME. Experience the region's rolling hills, open countryside, and charming coastal villages as you complete your challenge of 80, 52, or 15 miles. Then follow that up with our signature Gran Fondo Hincapie Family Festival complete with free food and beverage for you and your family after you roll across the red carpet at the finish line. This will be one ride you won't want to miss!
Event Details
Location: Bangor, ME
Date: June 21 - 22 2024
Register Now
Free Event Jersey
Free Timing Chip
Fully Stopped Rest Stops
SAG Support
Participation Medal and Photo
Become a Volunteer /
Riding the bike isn't your thing?
We love hosting volunteers as much as we love hosting riders. Spend time hanging out with awesome people while passing out rider packets, handing out finishing medals or helping set up – among other things. We've got plenty of ways to help and plenty of time slots to fit your schedule. All our volunteers receive a FREE t-shirt along with a rider pack that includes swag from our sponsors! Visit our signup page and find something that works for you!
Become a Volunteer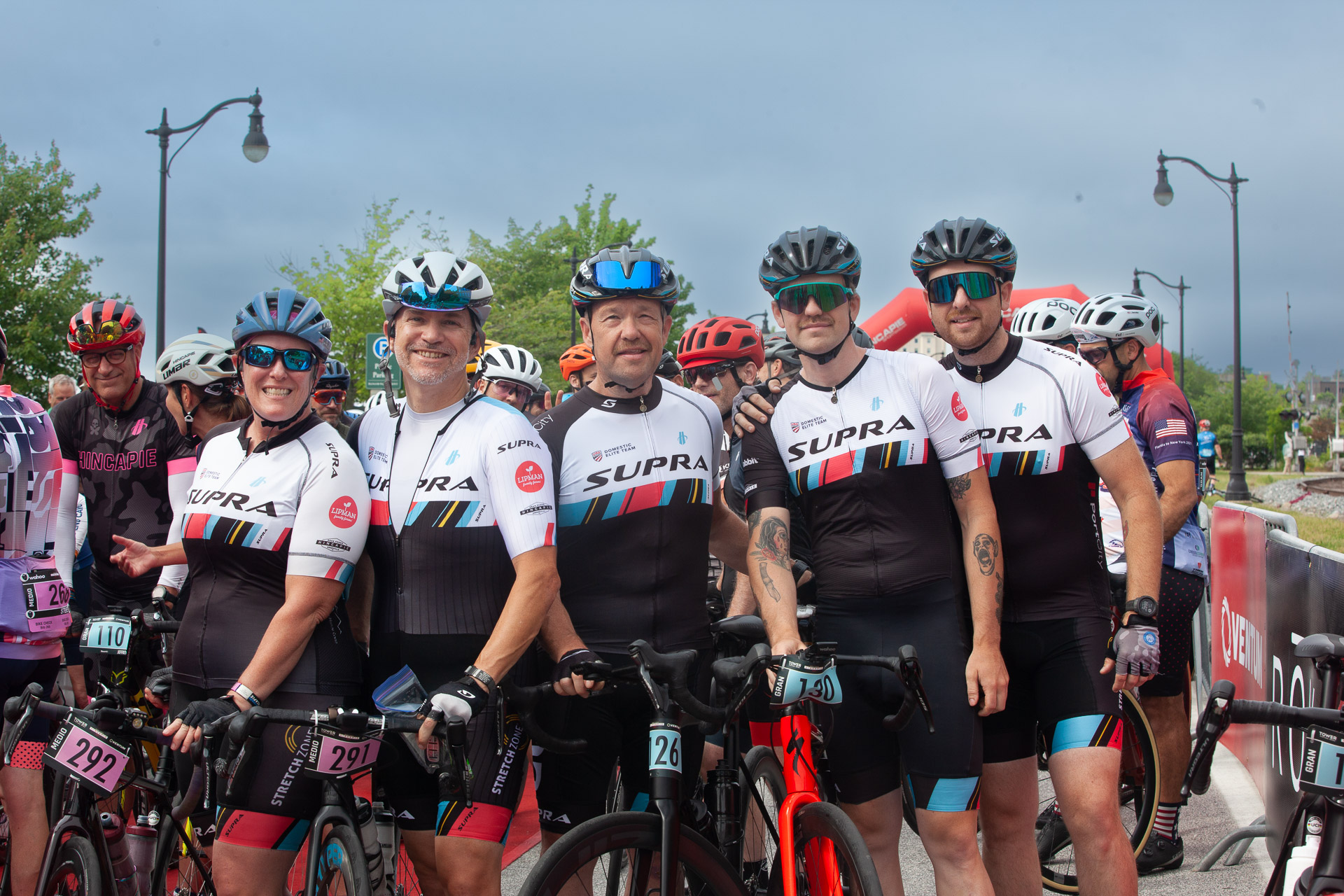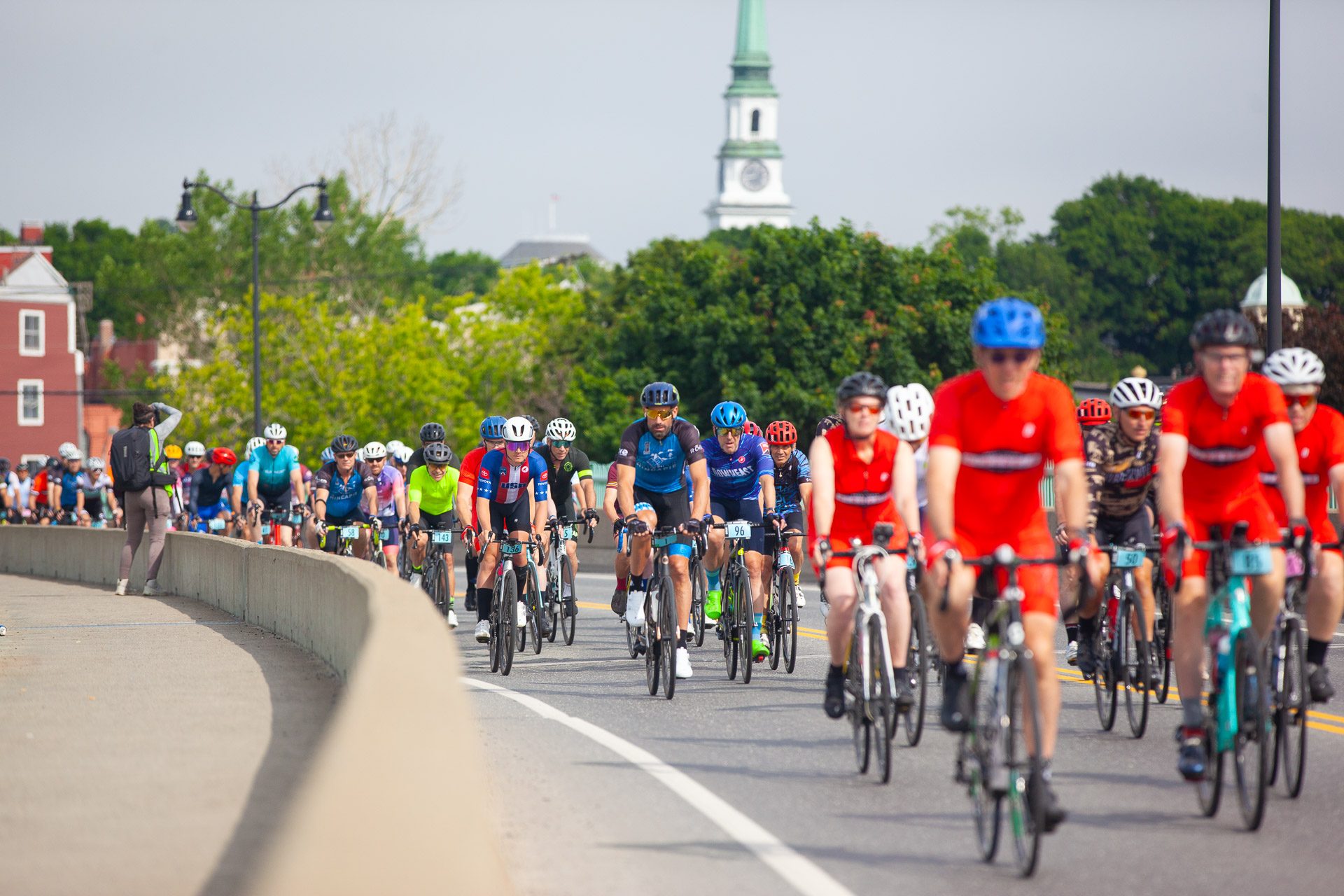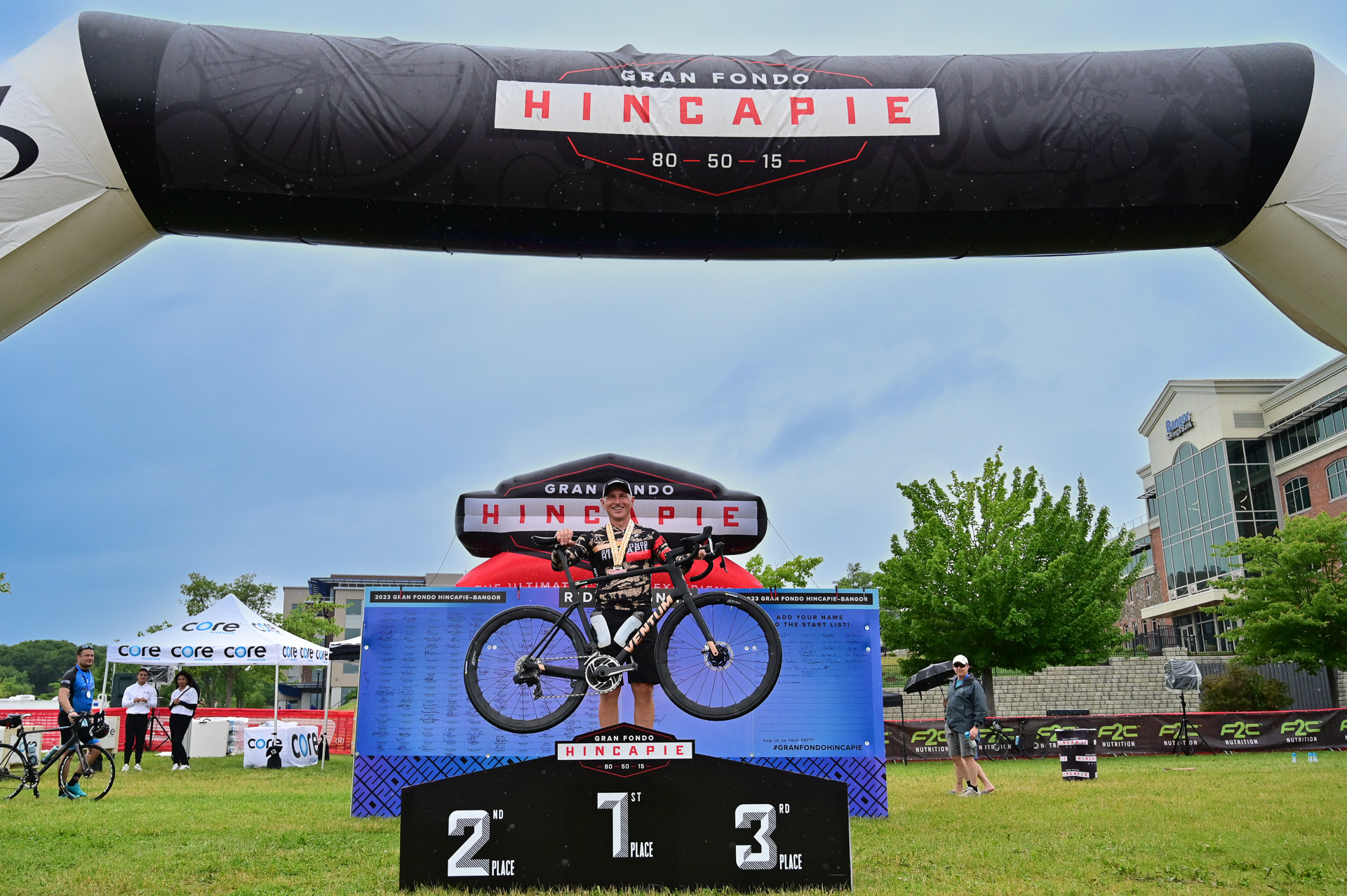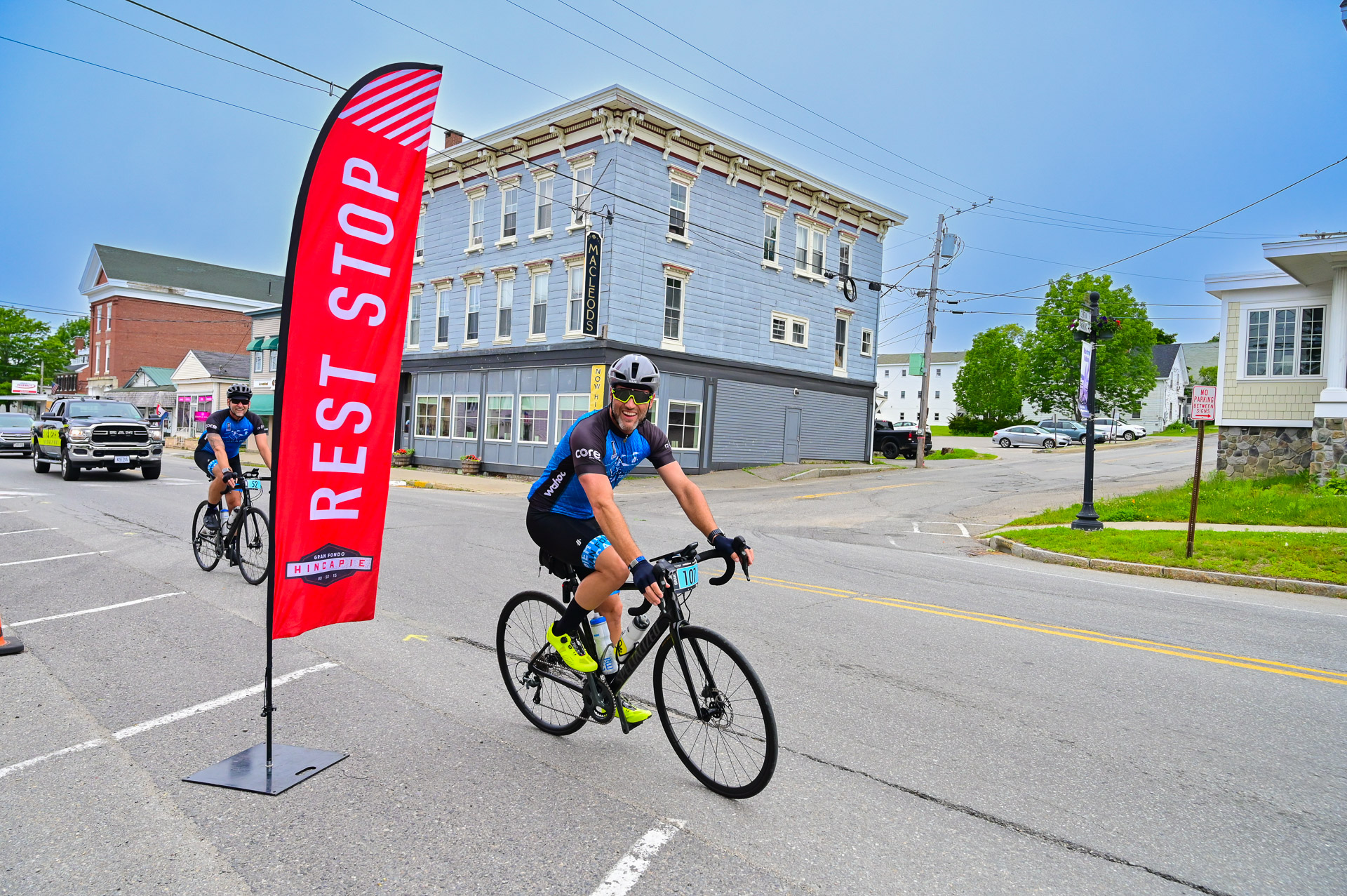 Gran Fondo
/
Bangor, Maine
Bangor
Don't miss this beautiful course with epic coastal views!
Event Details
Location: Bangor, ME
Date: June 21 - 22 2024
All Made Possible By Our Partners
Sign up and save 20% on your first retail order
Keep up with new releases, upcoming events, and the latest cycling intel.